It's a peach, but like no other. It's a peacharine that an orchard in the Taihape district has developed a brand for.
This popular fruit now has a strong and loyal following.
Diana and Grant Baird could have supplied their fruit to the general fruit markets, which would have been marketed and sold under another brand.
Instead they thought it was a better idea to create their own brand. This not only gave them a greater return but also a stronger link with consumers.
When a brand is created, consumers often align themselves to it if they can relate or if they feel it matches their lifestyle.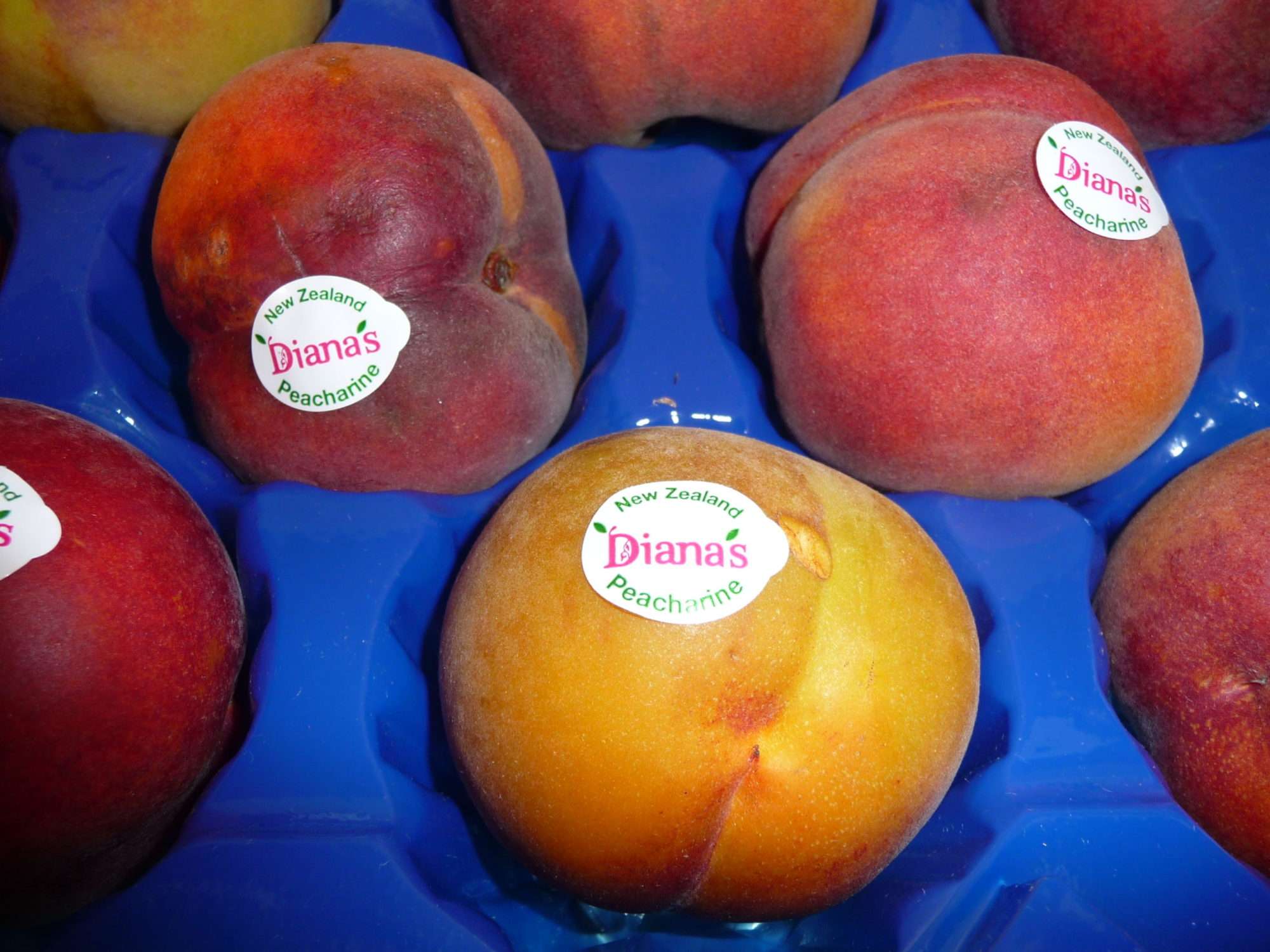 Consumers tend to wait brands that deliver high quality and can be relied upon for consistency.
To give an identity to their delicious peacharine, they decided to label the fruit with their brand.
They looked at labeling machines too.
Not wanting the overhead costs of a machine that would only be needed for a short period of the year, the Baird's decided to lease a fruit labeller from EQM.
EQM also organized to get their logo design to fit a fruit label; got the label into print production and then installed a leased Dix Labeller from the EQM Pack range for label application.
The labeller is used for up to three months and is then returned back to EQM.
The benefit of leasing – is you are only paying for the machine while it's in use and the maintenance is undertaken by EQM in preparation for the following season.
Now rather than being one of many suppliers of Peacharines, their Diana's Fruit Peacharine is showcased in supermarkets and independent retailers throughout the North Island.
So ask us today how we can help you add value to your very own products.