Faced with a tricky situation of making a process work for a 'one fits all' range of products has reaped dividends for a plastics manufacturer.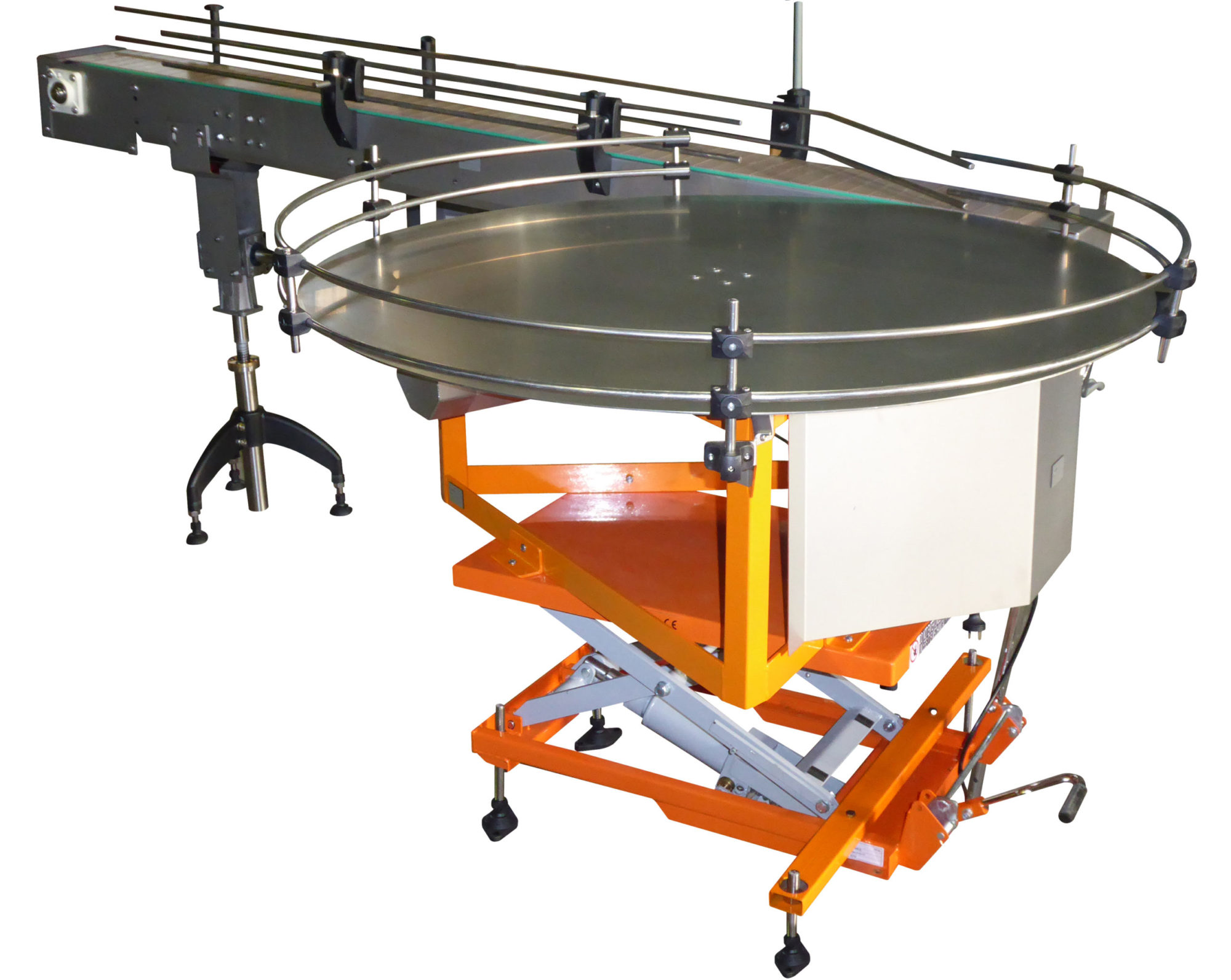 The company makes plastic containers in a variety of sizes and was looking for a conveyor system that could operate across the specified size range.
To make the challenge even bigger for EQM, the machine operator is required to oversee other parts of the facility, so the accumulation process also needed to allow the operator freedom to leave the line to do so.
EQM suggested a T-Track conveyor for moving the empty plastic containers and an accumulating rotary table; both of which needed special design modifications to cater for container height differences and the size variances.
The T-Track conveyor was fitted with some adjustable legs that can be motorized with an innovative screw system for quick manual height adjustment demanded by the plastic moulding machine when changing from one size container to another.
The rotary table was also fitted with quick height adjustment in the form of a manually operated scissor platform system operated by a foot pump and hand lever to adjust its height.
This meant that each part of the production line had a height adjustment range of at least 150mm to match the moulding machines design.
The end result was that it exceeded the brief of the client while also future-proofing them as they constantly search for improvements within the process.
"Stage one was aimed at improving productivity with semi-automation of the outfeed system while they aim to look for further automation including robotics to take this process task to the next stage where the containers are packed into boxes unaided.
The initial customer enquiry came via EQM's website, which showcases both off-the-shelf equipment solutions and turnkey solutions.
"It's great that we're known as a reliable source for upgrading specific equipment like motors and gearboxes but also that new customers know that they can come to us for innovative solutions for production situations when moving and accumulating products.
Got a tricky problem, contact Anthony or Tim at EQM today