A landscape supply business is working at optimum performance and accurately grading its bark thanks to EQM.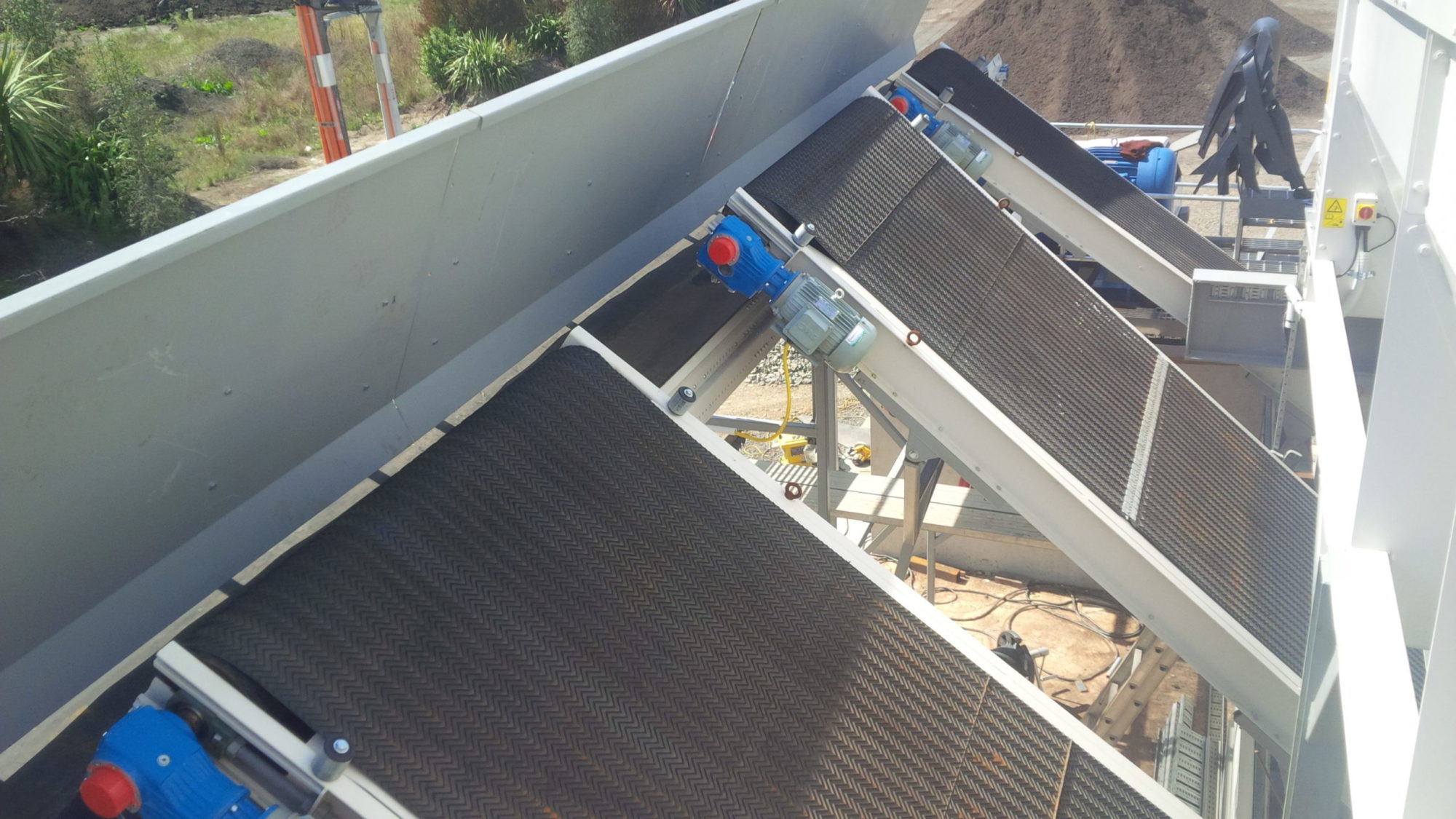 The firm wanted to increase production and decided to look for a new conveyor system that would separate the bark from the cadmium in each specific grade.
They initially looked offshore but turned their attention to EQM because they wanted to ensure that if there was a breakdown, they could quickly source replacement parts or equipment.
They found that with EQM they got more than they actually bargained for in the way of service and support.
"At the end of the project, we gave them a full maintenance schedule including information about when to lubricate the equipment."
Bark Nuggets are best to be separated on a stick belt conveyor system which enables the round nuggets to roll down the belt and the non-rolling bark to stay on the conveyor.
Each 4 metres long and 1.5m wide conveyor was fitted with an OMP Series STM Helical bevel staff mounted gear drive and supported by a torque arm. CMG SGA cast iron motors were fitted directly to each gearbox.
Anthony recommended these gearboxes as the conveyor was outside and would be at the mercy of harsh weather conditions.
"Each drive needed to deliver power and efficiency, have a high service factor to be long-lasting and reduce maintenance costs."
As standard, and due to the harsh conditions EQM also recommended and fitted Challenge triple seal spherical bearings to all the drive and tail drums.
A simple alteration to EQM's standard C-Channel design provided all this bark processor needed to achieve their requirements.
Contact EQM today to make your processing line productive with simple innovative conveyor designs to suit your needs.