There is over 400 hectares of blueberries grown around New Zealand, predominantly in Waikato and Hawke's Bay.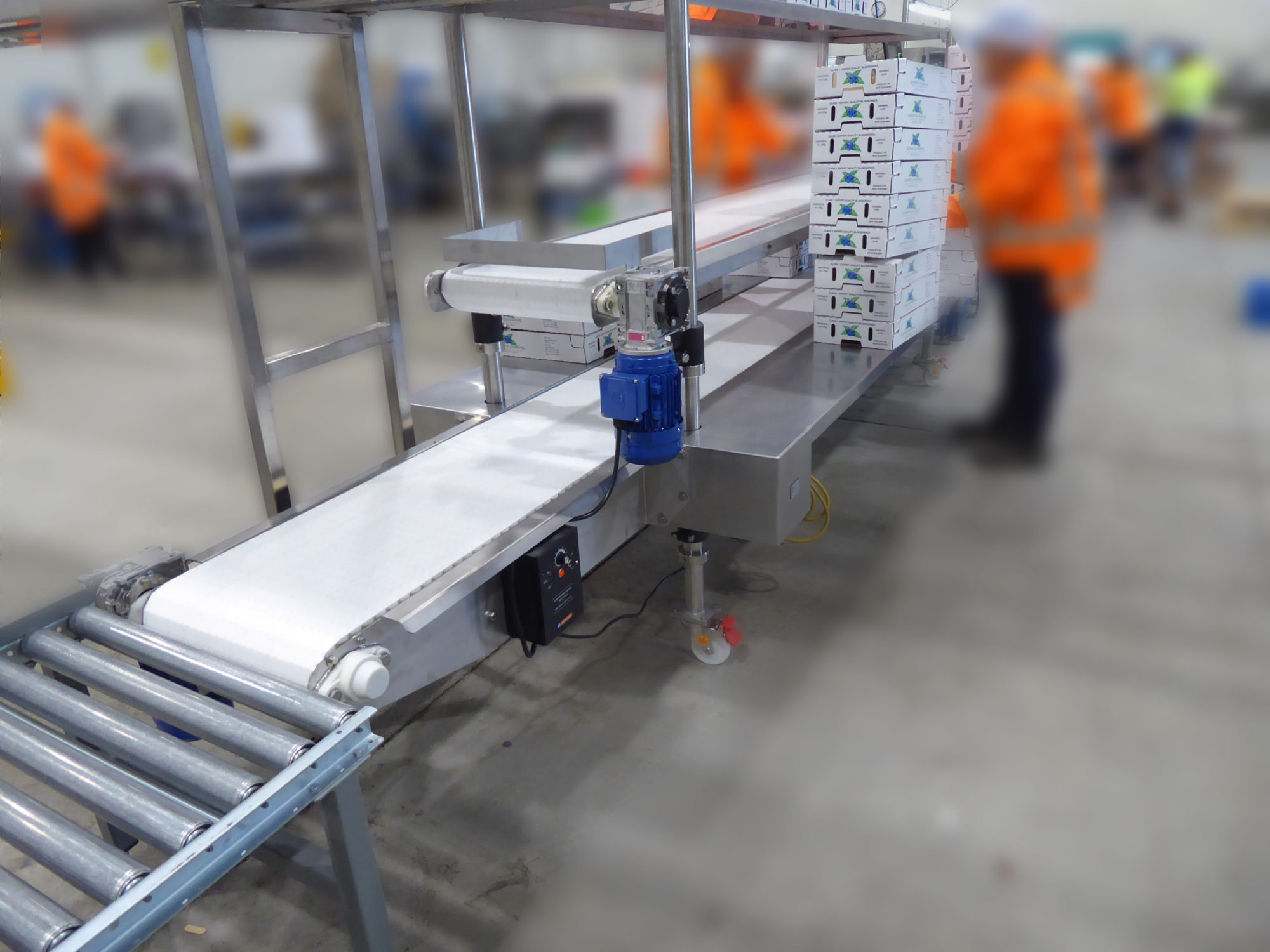 As popularity continues to increase for these delicate berries, so do the demands on growers to optimise their packing processes. EQM has recently worked with one blueberry producer that has increased production but was experiencing some headaches when it came to packing the blueberries.
The grading and sorting lines could pack up to 180-200 punnets a minute but they hit a road block at the end of the packing line – the accumulating rotary table wasn't big enough.
The team at EQM were asked to look at solving the problem. With some suggestions from the packhouse operators who wanted to future proof as much as possible for further increases in production, a new EQM innovation was born.
The rotary table was proving to be the weak point, so we looked at how we could optimise a conveyor system and using this as the final packing point; with less accumulation but more packing points, rather than the conventional rotary table.
A two-tier packing conveyor system was put forward as an alternative. Not only did it have the benefits of optimising production but it decreased the overall carton packing area footprint and with it being on wheels, it added mobility to the system.
EQM came up with a concept where the punnets were elevated up from the punnet filling automation, onto a check-weigher conveyor, then on to a modular conveyor above, where they could accumulate at eye level before being loaded into larger cartons.
The system enabled the loading of cartons at a convenient height and stacked 3 high before being pushed onto the bottom tier belt between the packing tables. The cartons then travelled along the conveyor to the pallet stacking point.
The system also enabled greater flexibility of labour, depending on how much fruit was being packed. It could be operated by one person, or up to six and had variable speed controllers installed to help manage this.
Rotary Tables are a fantastic option for low volumes of packing but as productivity increases the two-tier conveyor system is an affordable next step.
Is your end of line accumulation and carton packing stretched to keep up at times? If so consider the two-tier conveyor solution and contact us today.