New Zealand fruit and produce companies now have a pallet strapping solution that increases productivity, reduces risk of injury and improves the shelf-life of their quality products.
EQM has launched the latest in pallet strapping machines from European company Reisopack bringing a wide range of benefits to the ever-growing fruit and produce industry where maximising production efficiencies is a key focus in packing facilities.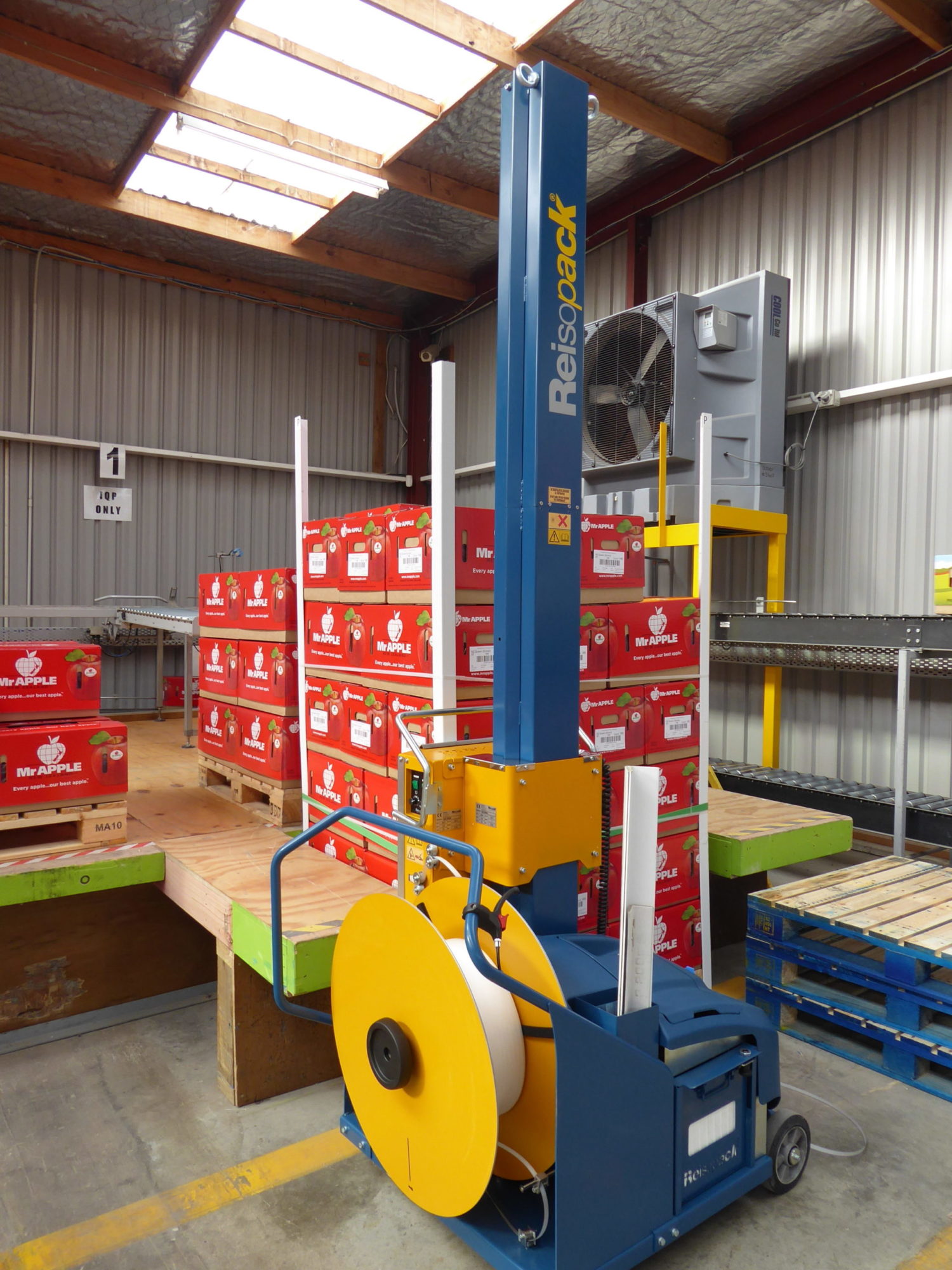 Anthony says the Reisopack 2820 machine is a "must experience" due to its mobility, eliminating the need for the pallet to be moved to a strapping area.
"It's no longer a case of taking the pallets to a machine but instead moving the battery operated strapper to the pallets. This makes the process faster and more efficient through less pallet movements as well as minimising the risk of injury from moving unstable and insecure pallets."
The strapper is easy to use and can have indicators attached to the manual height adjustment mast so that locating each strap at the correct height requires no thought at all.
An ergonomic handle equipped with a brake release lever takes the effort out of moving from pallet to pallet and holds it in position.
The special 12mm EQM poly strap completes the package as it allows the strap to be tensioned without damage and the electronic heat joining system ensures a reliable join with minimal adjustment required.
With extra accessories such as battery change out carts and corner board holders you won't find it hard to get your staff to achieve this task any longer!
For more information on this product range, click here