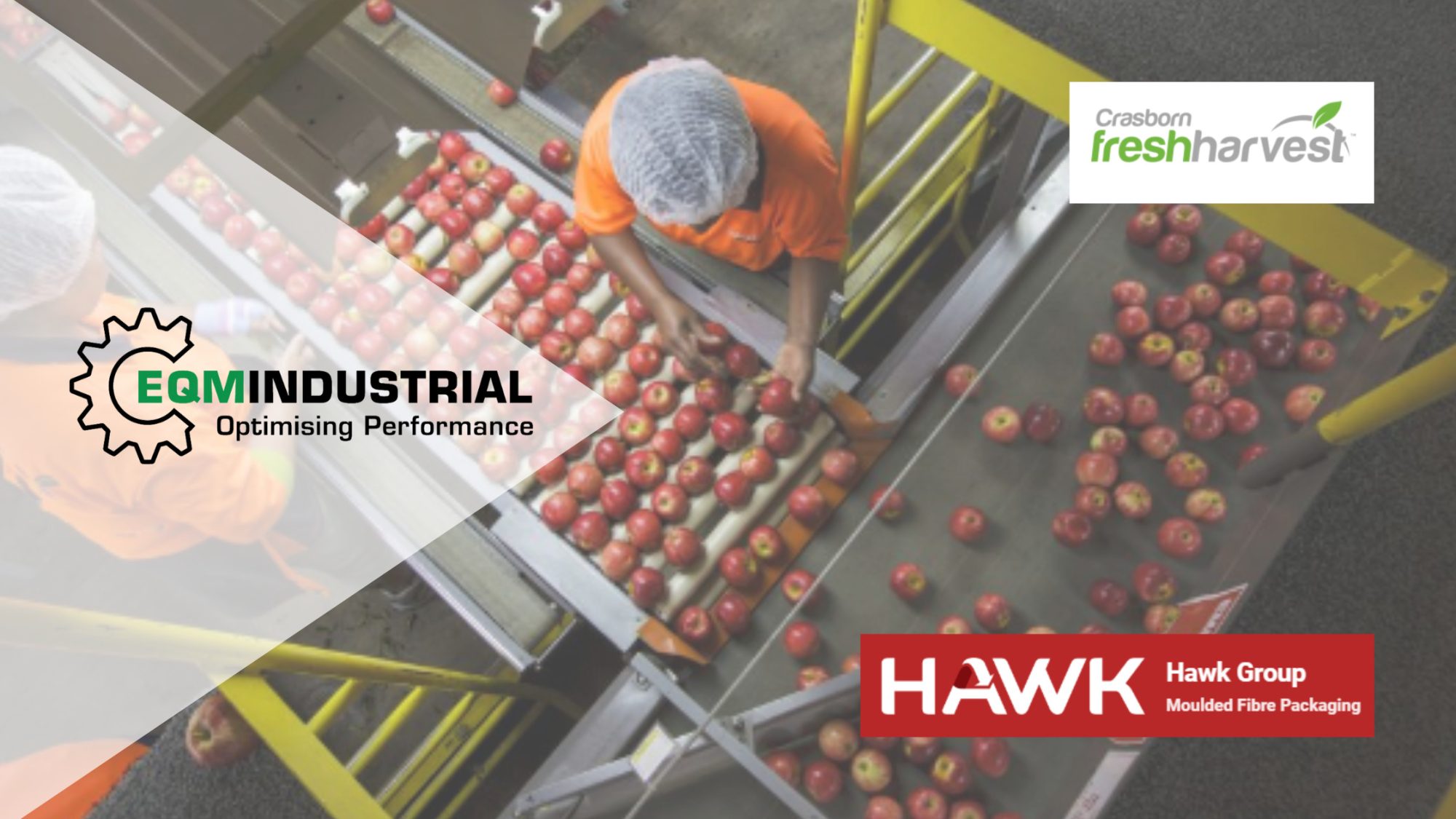 Whether you want to go all out or just change a few sections of equipment, automation is playing a bigger role in packhouse operations than ever before. Automated packhouse equipment is now being designed with the "lights out" notion in mind, requiring only production planners to create and schedule production, line operators to run the line, and technicians to keep it operating and maintain the equipment.
The benefits of automation include the ability to integrate with enterprise resource planning (ERP) systems, enhanced food, and product security, greater data management efficiency, reduced operational and legal risks, and improved safety, but from the warehouse perspective, it reduces manual processes and eliminates human errors.
INDUSTRY EXAMPLE


Take for example Crasborn Freshharvest. Known for their leading horticultural growing standards and post-harvest practices. Crasborn follows the principles of the BRC (British Retail Consortium), which focuses on driving positive change and expertise to create an economic and policy environment that enables both employees and consumers to benefit. This principle covers not only legal but also moral and ethical obligations. Crasborn Freshharvest believes in providing complete protection to the end consumer. This approach ensures retailer confidence in the fruit that they harvest and supply.
As Crasborn Freshharvest forms part of a company that manages commercial relationships across 87 countries, spanning seven continents and annually handling more than 36 million boxes of fresh produce, they know a thing or two about best operating practices.
HOW DID THEY AUTOMATE
Partnering with Hawk Technologies and utilizing EQM Industrial conveyor systems, Crasborn Freshharvest have embarked on a program of automating their C6 apple packhouse which now includes:

Hawk Tray de-nesters – automated placement of fibre trays onto packing conveyor.
Hawk Tray Inserters – automated insertion of filled fruit trays into the carton.
Hawk Pre-Erected Carton Accumulation Towers – The right carton supplied to the right lane for tray insertion.
EQM Tranzband carton exit lanes – Full cartons accumulated underneath tray filling
EQM Tranzband carton transfer and merging system. – Full cartons combine and exit to Check weighing at Quality Control area.
EQM Checkweighers with reject system – Under and overweight check and Quality control carton selection and kick off.
EQM Tranzband lane cross over – where cartons get onto right conveyor to be taken to right pallet stacking lane.
Hawk QR code and scanning traceability. – cartons are identified and tracked from tray loading to pallet.
Conveyor systems from the tray inserter to the pallet packing station including the kick-off process.
So, who is Hawk Technologies? Known for their apple and avocado moulded fibre trays, Hawk Packaging have a dedicated subsidiary company called Hawk Technologies who are a leading automation provider driven by a culture of continuous innovation and commitment. Part of their approach is to provide integrated customer relationships and solutions. In practical terms, the packaging they provide to their customers is more than just a packaging solution. The system includes the technology required to load Hawk fibre trays, track their inventory, move them in cartons where required, and provide a quality and consistency assurance on the final packed and palletized fruit right through to when it leaves the packhouse.
AND EQM?
As mentioned above, Hawk Technologies procured a carton accumulation system and conveyor system from EQM Industrial. This equipment works seamlessly with the automated technologies to ensure that each carton is taken from its loading point, though the processes required, to where it needs to be stacked on the pallet.
But all the words aside, the most exciting part is watching the video of all the network of conveyors working together without anyone needing to touch the cartons at all! Want to check it out for yourself? The video can be seen here.
SUMMARY
Whether you are looking for minor automation or want to completely deck out your packhouse, our team can work with you and your packaging suppliers to find the best solution. While not everyone is at the point of Crasborn Freshharvest, it is the way of the future and there are some outstanding benefits for a packhouse when considering investing in automation for their long-term goals.
What automation comes next for Crasborn Freshharvest? Automatic tray loading, carton lidding, carton labelling, carton palletizing, pallet handling, cool store dispatch automation, and the list continues. They have made a great start with many rewards and more to come through a plan of continuous investment and leading in packhouse automation.
Your next move toward automation? An automation consultation with EQM, call today to start or add us into your plan!!