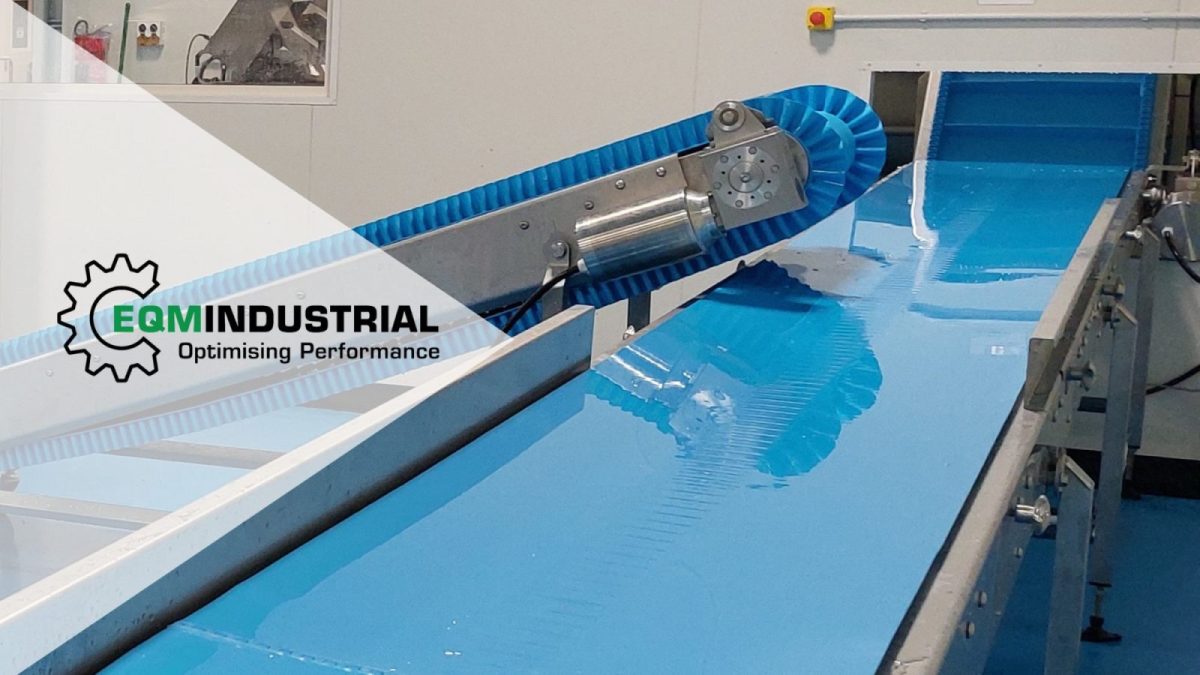 When one of the largest fresh fruit and vegetable producers in New Zealand needed to discuss how to bridge the gaps in their planned production lines without compromising hygiene, they brought their initial ideas to us for consideration. We worked with them and their key equipment suppliers to design a layout that not only provided a fully operational system now but also gave scope to future-proofing their changing processes. How did we achieve this? Read on to find out the process behind the resolution…
THE CLIENT
A name is synonymous with fresh produce throughout New Zealand, who grow, source, process, and deliver fresh produce solutions to New Zealand's leading retail brands, food producers, and commercial kitchens.
Their knowledge, expertise, and innovative processing facilities enable them to better meet their emerging market demand and stay ahead of their competitors. While processing fresh produce to be used in food service and mainstream food manufacturing. Clearly, they know a thing or two about quality and supply.
THE PROJECT
 Upon seeing the EQM Hygiene brand they approached us to fit out their new site. The conveyor fit-out was to take place in stages as equipment arrived and production demands grow, with considerations for more automation functions to be applied at later stages.
The conveyor system needed to fit between washing, peeling, cutting, trimming, dicing, and de-contamination machines with various feed and discharge heights dictating final layouts. Elimination of manual labour transferring products throughout the processing lines was a key goal. From basic 3D and 2D layout drawings supplied by equipment manufacturers, our team was able to analyse the requirements and produce a solution that would bridge the gaps between each machine.
Our conveyor proposal had to also consider the need for the highest hygienic standards in food processing. We had to ensure that we considered the segregated processing while considering the red and yellow zones for both high and medium care rooms.
The proposal from EQM Industrial was accepted for stage 1, and the design and build of five EQM Hygiene conveyors began.
THE FEATURES
The conveyors installed feature a complete range of EQM Hygiene components complimenting the Volta Superdrive belting, with quick release belt cleaning mechanisms, detachable hoppers, chutes, and sides. Every conveyor is supplied from a variable speed drive (VSD) to enable implementation of full touch screen automated line controls in the future. Further to these features, the system ticks all the hygiene boxes by: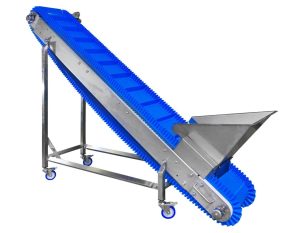 Being extremely hygienic – preventing microbial contamination during production.
Effective and efficient cleaning processes – eliminating typical washdown failure.
Reduction in replacement costs – the longevity of the parts is increased as stainless steel is more hard-wearing.
Pass Food Safety Audits – What every auditor loves to see… THE BLUE SEAL!
Detectable – all non-metallic parts in detectable blue colours – because carrots are orange, cauliflowers are white and beetroots are red, but no vegetables are bright blue.
THE SOLUTION
Our conveyor solution needed to allow for rigorous washdown and reliable operation, to create a continuous flow between each process within the processing line. Therefore, we were able to use our exclusive supply of imported stainless steel components such as Cleangeartech IP69K electric motors and gearboxes, Dertec bearings and closed housing, stand-offs, bolts, nuts, handles, and knobs throughout. Manufacturing the stainless-steel framework and plastic wear parts in NZ meant that the conveyors were delivered within days of the processing equipment arriving in New Zealand from Germany and the USA. This enabled our client to begin the immediate installation, running, and testing of the equipment, ensuring that the final processed vegetable products met all stipulations required from day one.
We will continue working with the team as the facility expands and more equipment and processing lines are added or relocated to meet the demand for their category-leading and ever-expanding product range.
CAN WE HELP YOU?
Are you looking for a hygienic conveyor solution for your food production facility but not sure where to begin? Contact us today to discuss your requirements and timeframe, so that we can provide the best solution for you and your business.