When you think of hygienic parts, you probably think about stainless steel bearings and housing units or antimicrobial belts. And what about industries? Meat and seafood, right? Well, of course, they're the most obvious, but what about bread or more specifically breadcrumbs?
Honestly, it is quite easy to make a mess with breadcrumbs. Whether it's the equipment used to make or transport the bread around the warehouse or it's the floor your workers are standing on, they get into EVERYTHING!
But… we have the perfect solution! When George Weston Foods approached us to help them overcome the issue of breadcrumbs on their conveyors, we offered the ultra-smart N-Track conveyor system as the ultimate solution.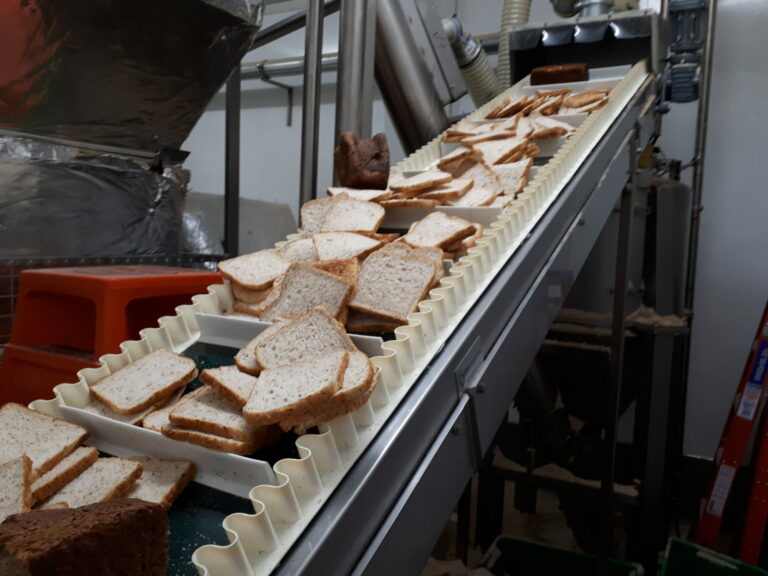 Their Problem:
The bread maker was looking for a solution to move their breadcrumb waste from the main production area without creating more mess or issues for the conveyor track.
Our Requirements:
For our team to make the recommendation, we required the length, width, start height, and finish height, for the required conveyor. In addition, we required any obstructions to the conveyor path as well as any elevations.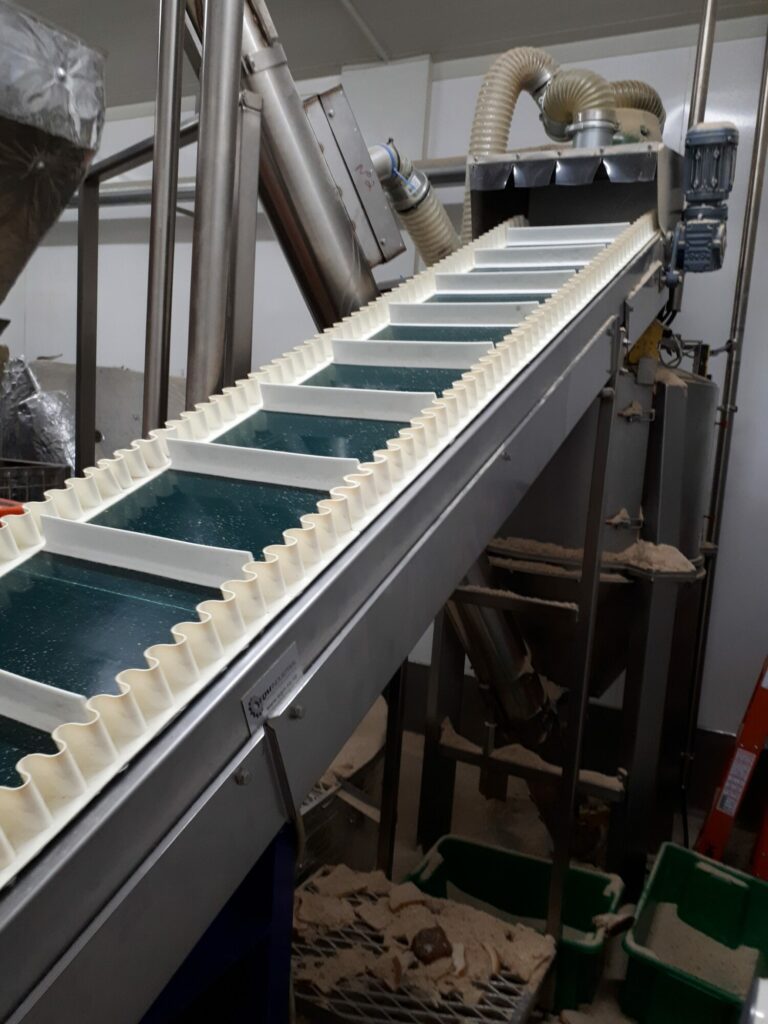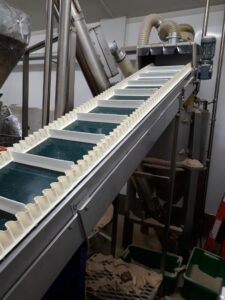 The Solution:
We provided a conveyor that is constructed with sidewall belting to prevent the crumbs from spilling on the floor or getting inside the actual conveyor. Which as we all know, only adds to hygiene issues and safe work practices.
The Product:
The N-Track is simple in design, competitively priced, and is very easy to install. Add to that, we were able to offer a very quick turn-around which left the clients "very happy with the speedy service, which had them up and running within three weeks", said EQM's Anthony Bloxham.
While George Weston Foods could have opted for a custom-built conveyor system, they found that by receiving the semi-assembled N-Track conveyor system ready for installation, their engineers were able to easily complete the process themselves.
Want to find the right solution for your warehouse, then contact our friendly team today on 0800 147 847