EQM Industrial offers a wide range of drive products, backed by expert knowledge and superior customer service. Being one of New Zealand's premium stainless steel gearbox suppliers means that we have searched the world for the best products to offer to our clients. With their vision of keeping up with the times, we know that STM Team are as dedicated to providing quality products as we are.
STM Team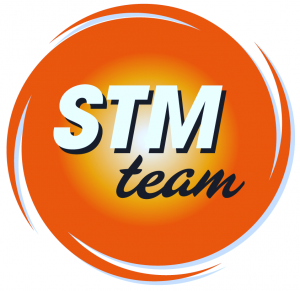 began in 1976 under the guidance of partners, Girotti Tiziano, Vignoli Altero and Lucchini Giuseppe, becoming an internationally registered trademark in 2012. And with their head office in Italy and their Asia Pacific distribution coming from Perth, Australia, these guys know a thing or two about providing quality products.
STM uses modern design systems and high-tech production machinery to offer a wide range of speed reducers, electric motors, as well as mechanical and electronic variators, which is why we became their exclusive New Zealand dealer in 2006.
This exclusivity means EQM Industrial can provide our clients with industry leading technical solutions for their gearboxes. Our partnership with STM to empower your ideas by offering a wide range of both simple and complex solutions for your geardrives.
Why should you choose an STM gearbox for your operation?
The STM range of high-tech designed gearboxes provide the best results in those applications requiring top performance in continual use, while their standard gearbox range are the solutions which ensure the best value for money.
   
Standard Gearbox                                                     High-tech Gearbox
What are the differences between high-tech and standard?
| | |
| --- | --- |
| High-Tech | Standard |
| | |
| Larger range of size and ratios | Wide range of sizes and ratios |
|  Standard IEC motor mounting | Universal & standard mounting |
| | Patented input coupling design |
| Hardened gears for longer life | Superior gear componentry |
| | Combinations for high ratios |
| Suited to medium to heavy workloads | Suitable for small medium workloads |
| Interchanges with other brands | Interchangeable with other brands |
| | Epoxy or colour coated options |
| | Full range of accessories |
STM gearboxes offer superior performance with reduced operating noise. Along with being suitable for multiple applications, such as food processing plants, auger drivers as well as varying conveyor belt operations.
You must now be interested in finding out how STM's industry leading technology can make a difference in your production line so why not contact the team at EQM today.