Food processing plants make use of many different types of conveyor belts to transport raw materials, ingredients, processed products, by-products, waste packaging and packaged goods.
Conveyor-belts make use of electric motors but differ in how hygiene standards, installation, efficiency and minimisation of noise and heat are maintained. Both drum and gear motors are viable choices. Traditionally, factories use external gear motors for the belt-drive system but increasingly, drum motors are being used as an alternative for food processing facilities. There are several reasons why, but first, let's look at why the difference even matters…
First things first – health and safety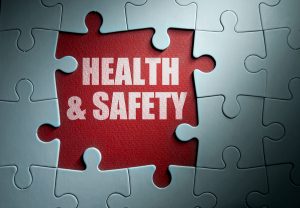 The first thing to consider are the standards that apply to YOUR specific industry. In New Zealand, these are covered by the Health & Safety Work Act, 2015 and for the food industry, FSANZ, 1991. Since this act sets 'outcome-based' standards, and generally does not direct how food should be handled, the responsibility rests with the manufacturer to ensure their facility produces safe food. For this reason, we strongly recommend searching here.
So, what's next?
Whilst compliance with regulations for safe food handling and worker safety are prerequisites for all machinery in the food industry, other factors include:
Ease of maintenance
Installation space (clear working area)
Noise
Energy efficiency
Equipment overheating
Factory zoning regulations
The use of stainless steel in food industry components is highly recommended due to its durability, reliability, and strength.
External Gear or Drum Roller?  What's the difference?
Basically, there are two types of drive technologies for belt conveyors. Gear motors are made up of two parts, a gear box and the electric motor which can be mounted on a conveyor in 4 common set ups:
The gear motor is to one side of the belt conveyor and the hollow shaft of the gear motor connects directly to the roller shaft. The gear motor is supported by the roller shaft bearings. A torque arm fixes the motor to the conveyor framework.
The gear motor is to one side of the conveyor and a framework is used for support. A coupling joint facilitates dismantling and maintenance but requires an enclosure over coupling for worker safety.
The gear motor is under the belt and connects to the roller shaft by a drive chain or belt. Also requires a guard for worker safety
The gear motor is invisible because it's fully enclosed which, in some cases, also supports the framework.
By contrast, drum motors offer some benefits which include the fact that drum rollers are usually installed at one end of the belt conveyor. If the set up requires rollers at both ends of the belt, the drum roller can go under the belt. They must be installed horizontally and are easy to clean but more difficult to access for maintenance.
At EQM, we offer both types of drives and are happy to assist your company to choose the one that best meets your individual requirements.
Comparisons between conveyor-drive equipment
Three possible food manufacturing/handling plant scenarios where EQM stainless steel drum rollers or gear motors could be used include:
Where food does not come into direct contact with the conveyor surface (for example, sealed packaging).
Where food is exposed to the surroundings and the belt is intended to be dry or manually cleaned. Dismantling for ease of cleaning would be normal.
Applications in which a microbiologically sensitive food is exposed to the surrounding environment and the equipment is intended to be washed with a water based chemical solution by pressure, foam, or gel.
There are six major areas of concern:
Installation
Maintenance
Hygiene
Energy consumption
Overheating
Noise
Hygiene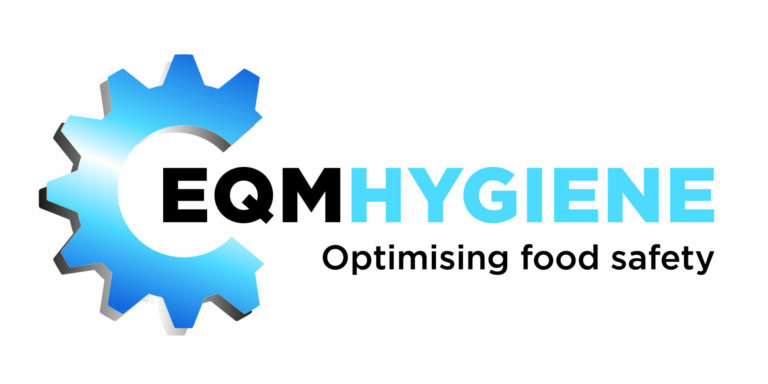 The food industry demands high-grade products that eliminate food safety risks.
Drum-motors tend to outperform the gear-driven motors in hygiene. This is due to their compact design which minimises the soil accumulation and cross-contamination.  In washdown areas, drum motors have better cleanability because all the components are embedded inside the roller and generally, there's no specific requirement for a protective enclosure. The main weakness of drum motors from a hygienic standpoint, is the potential risk of contamination by even food-grade lubricants. This may be critical and further validation should be done to ensure the suitability for your facility.
Should gear-driven motors be your choice, hygienic food-grade gearboxes and motors are what the food industry requires. With a wide range of treated aluminium and stainless-steel options available, EQM's high quality products can satisfy the most stringent specifications being resistant to moisture, humidity, corrosion and of course, bacteria.
Installation
Ease of equipment installation influences system setup, operator safety and ergonomics. Drum motors offer some advantages in installation, making them the only possible choice in certain layouts. Fewer components also mean drum-motor installation is simpler and faster than that for gear motors.
At EQM, we specialise in ensuring that all the equipment supplied is suitable for the specifications given.
Maintenance
With maintenance being vitally important to the food processor, the ease of cleanability for the conveyor assembly is a significant factor. The lighter componentry of a drum roller installation means quicker maintenance times, should disassembly be required. Lighter drives in food and washdown settings also help installers and operators to achieve better ergonomics and lower the risk of injury.
As food preparation becomes more specialised, some factories require highly specialised pieces of equipment. In these cases, the motor used becomes very specific to the application and the differences between the two types of motors becomes a comparative: conclusions must be based on the suitability for your facility.
Here at EQM, you can find all the different types of food handling equipment you require including the latest in durable, reliable stainless-steel components for your conveyor belt assembly.
Energy consumption, overheating and noise
There are only slight differences between drum motors and gear motors for conveyors in these criteria so the motors used must be that which is the most suitable for your facility.
In conclusion, drum-rollers may work better in certain scenarios, but EQM's stainless steel gear-drives also tick all the boxes. Give us a call today on 0800 147 847 to discuss your options. We're here to create your best food manufacturing solutions!